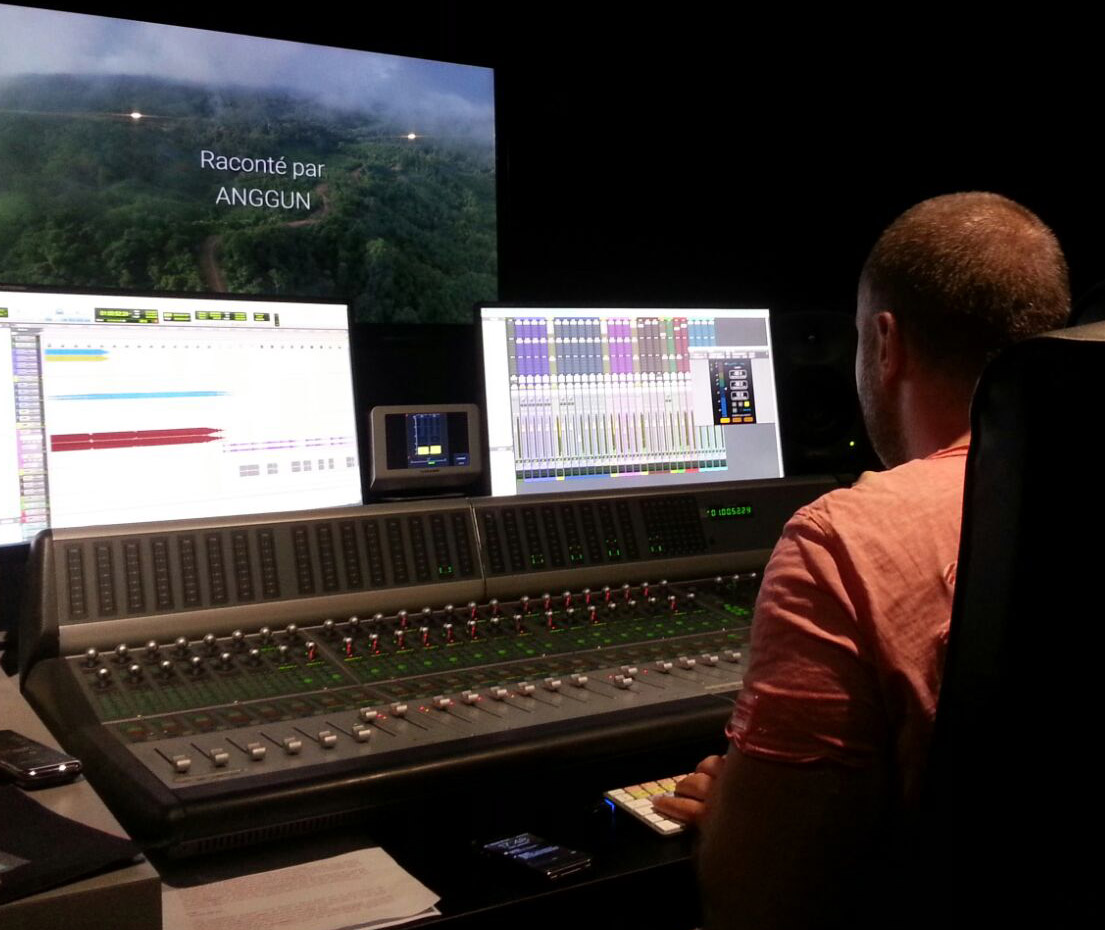 We are delighted to announce that a 52 minute version of If Not Us Then Who? is being produced for French TV just ahead of the crucial climate change negotiations taking place in Paris this December.
Director, Paul Redman, has been working in Paris with Shine TV post-production team to re-edit some of the shorter films for a TV audience.
"It is a great opportunity to reach a far wider audience in France and Belgium on the role of indigenous peoples and climate change, just days ahead of COP," he adds.
This extended version features the following films; Our Fight (Peru), The Reunion (Peru), Brazil's Warrior Women (Brazil), Dayaks and Drones (Indonesia), A Sustainable Solution (Costa Rica), From Our Ancestors (Indonesia) and Tacloban (Philippines).
The team also recorded additional interviews with Vicky Tauli-Corpuz, UN Special Rapporteur for the rights of Indigenous Peoples and Nicolas Hulot, Special Envoy of the French President for the Protection of the Planet. Anggun, Indonesian and French-naturalised singer-songwriter, provides the voiceover in French.
The documentary, Our Fight, will be aired on Ushuaia TV (cable and satellite) on November 5th 2015. It will also be broadcast on terrestrial channel LCP AN from 19th November 2015. Full scheduling details will be published shortly.
The LCP AN broadcast also ties into a very special event in Paris at the National Assembly on the 19th November.
Additional Information
Synopsis:
'Our Fight' is a global snapshot in a pivotal moment in the protection of our forests. The people who live in our tropical forest and feel the imbalance in our environment are the first to act. Their only option is to defend their homes with their lives and every fibre of their being. Without their forests they have nothing. Their choice is straightforward and their time to act is now whether we care or not. From Asia to Africa and Latin America we look at the heroes in this struggle.
Today, indigenous peoples are searching for identity, for a way to contribute to our modern world. Their ancient knowledge of coexisting with nature has incredible value for the future and they are trying to make us understand, to make their experience relevant. With this film we will explore this journey and understand what it means to be indigenous? What it means to truly belong to a unique part of our natural world? Without these answers we cannot save forests and we cannot truly understand what we need to do to save our planet.
Featuring: 
Naderev M. Sano, Guerrero M. Sano, Jeremy A. Garing, Leandro Tomines, Julia Perez Gonzales, Amancio Encinas, Diana Rios Rengifo, Ergilia Rengifo Lopez, Jose Borgo Vasquez. Kersi Sihite, Marga Rusmedia Lumban Gaol, Jupendi Lumbanbatu, Holina Boru Sinaga, Martin Labo, Ramses Iwan, Saleh Uwang, Maria do Socorro Teheira Lima, Emmile de Costa, Maria de Nazare Sousa Rosa Barbosa de Sousa, ide Pereisa de Sousa, Helena dos Santos Salagat, Daniele Coucucuz Nasiemento, Tonilda de Araujo da Cunha, Maria Helena de Jesus Moura, Maria de Jesus Ferreira Bringelo, O'po luis Taysri, O'po Jaime Corisepa, Mary Wz Cuyo, Alesandro Irei
Press enquiries: [email protected]