If Not Us Then Who?
Our Vision
A world where communities, led by indigenous peoples, belong to an abundant natural world inspired by resilient storytelling.
Our Mission
Support environmental leadership from indigenous peoples and local communities to build networks and cultivate inclusive impact driven storytelling
Our Partner Organisations
The Mesoamerican Alliance of Peoples and Forests (AMPB) is an organisation facilitating the coordination and exchange of territorial a…

AMAN stands for Aliansi Masyarakat Adat Nusantara, the Indigenous Peoples' Alliance of the Archipelago. AMAN is a representative …

The Coalition of Indigenous Peoples of Brazil (APIB) is a unifying national body and reference point for the indigenous movement of Bra…

The Coordinator of the Indigenous Organizations of the Amazon Basin – COICA is comprised of 9 indigenous organizations of 9 countries…
The Board
Mina is an indigenous Dayak Pompakng from West Kalimantan, Indonesia. The Dayak Pompakng have traditionally depended on the forests as …

Penny Davies is an independent consultant and currently writing a book. Penny served for a while as Director of Ford Foundation's …

Bill Pullman has film credits that span ninety features with directors including David Lynch, Wim Wenders, Mel Brooks, Roland Emerich, …o?

Project Development and Outreach -Paris/broadcast Hugo is a freelance documentary producer whose work has involved traveling, producin…

Paul Redman is an award winning documentary filmmaker whose work has involved directing, filming and editing a variety of films on a ra…

Michael Mc Garrell is from the Patamuna nation in Guyana raised in the village of Chenapou in the North Pakaraimas mountain range. The …A.
Partnerships
If Not Us Then Who? works with indigenous networks and NGOs to deliver strategic communications and capacity building.
Theory of Change and Roadmap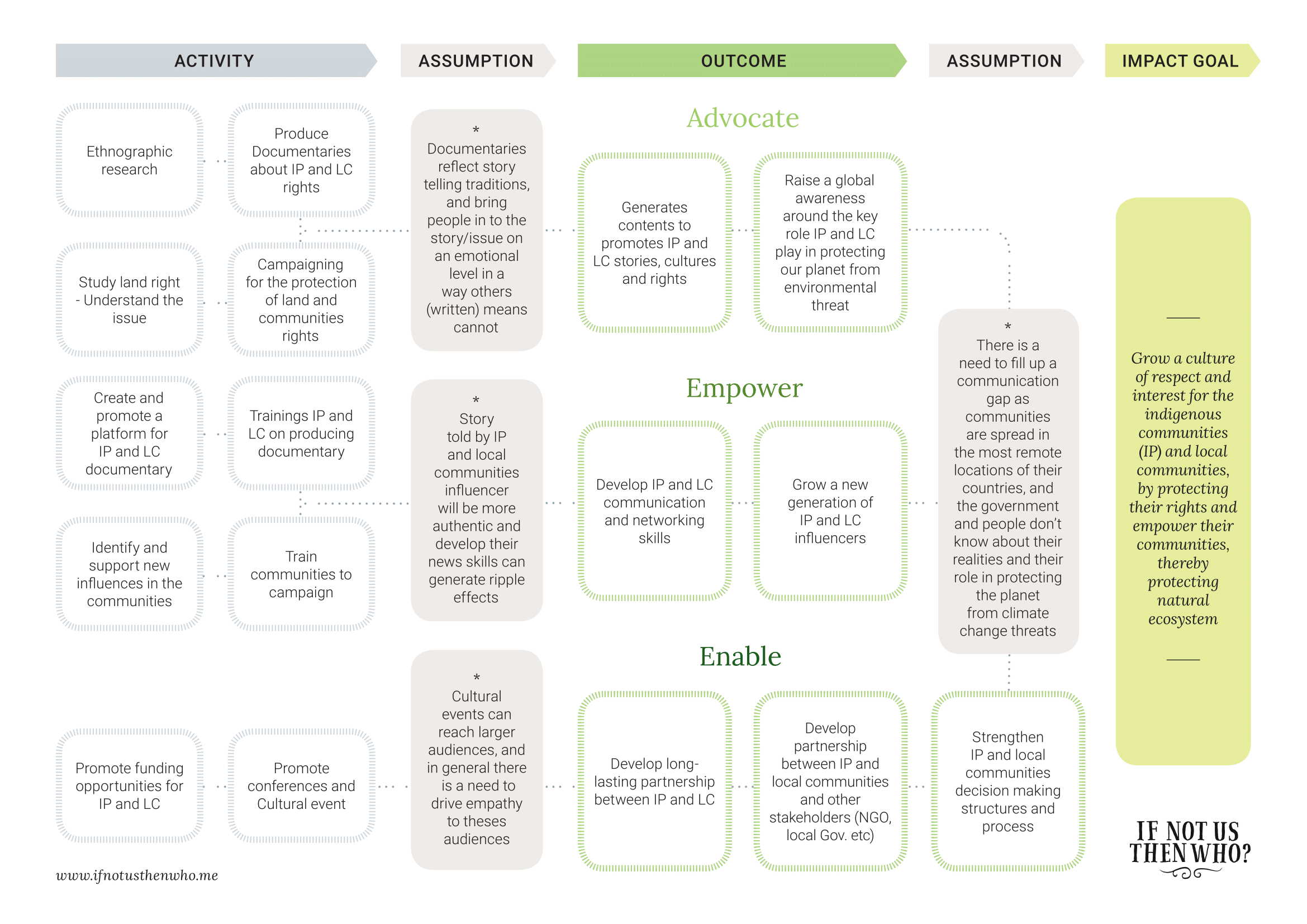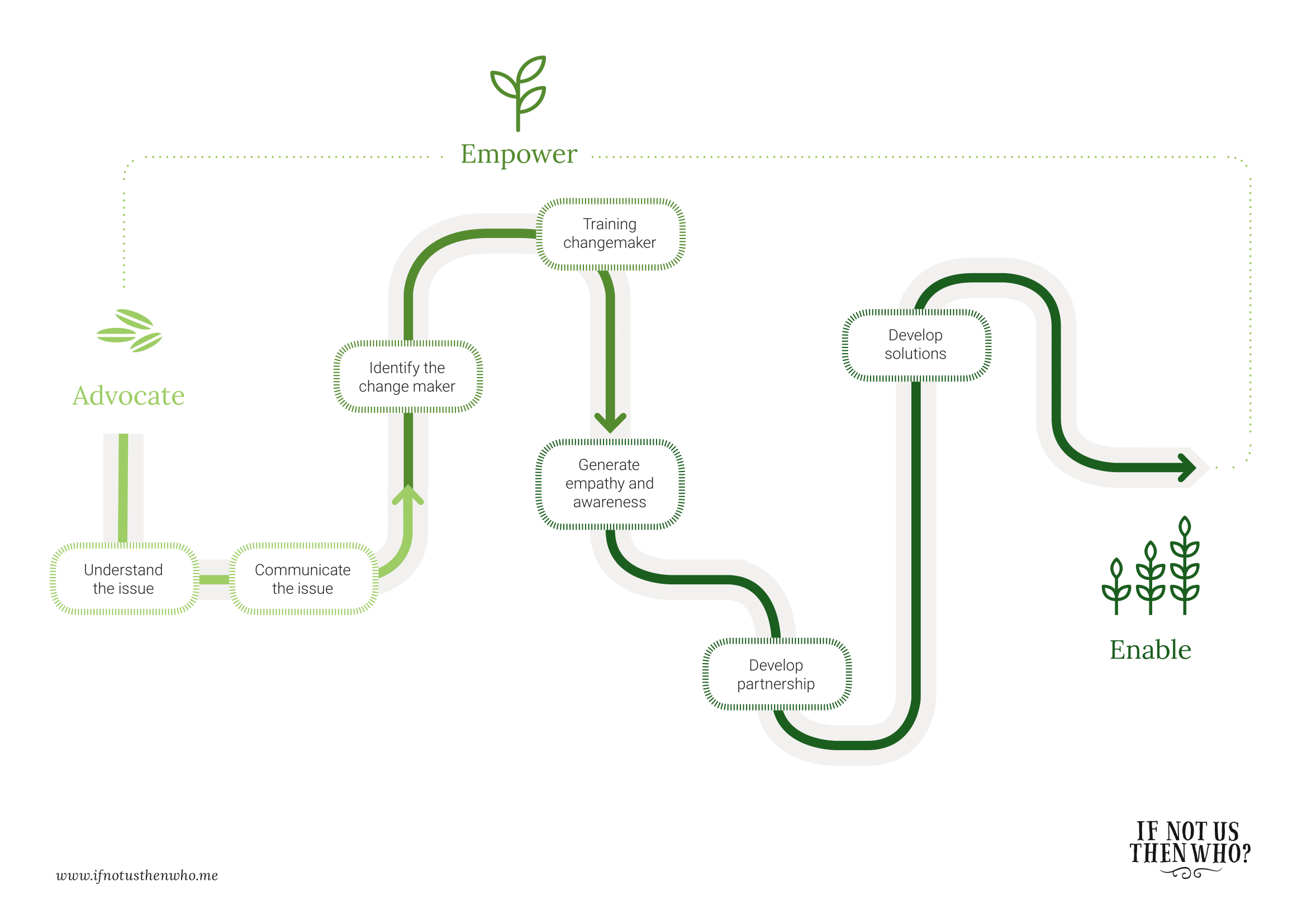 Measuring Our Impact
Since 2014 we have produced more than 35 short films receiving more than 18 awards and more than 10 million online views. We have trained more than 50 young indigenous storytellers and filmmakers and partnered with more than 50 NGOs.