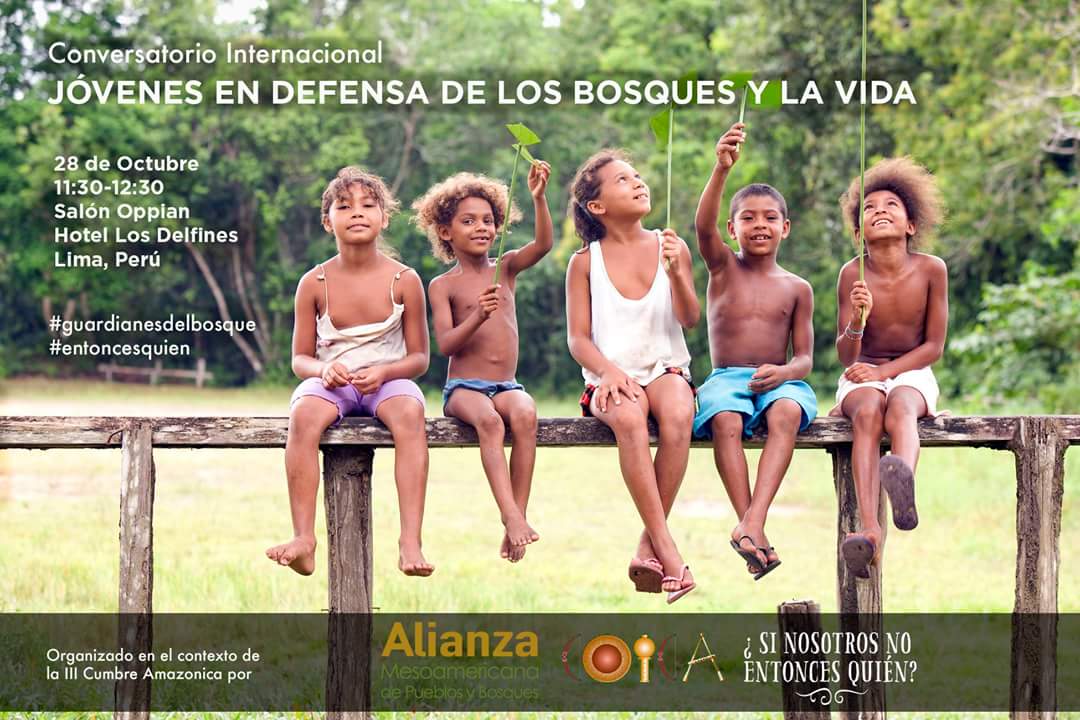 indigenous youth leaders from Mesoamerica, the Amazon and North American First Nations will share their experiences of leadership in situations of territorial resistance in defense of their forests.
This International Youth Round Table is organized for the III Amazon Summit in Lima, Peru. One week before the start of the COP22 in Marrakech, indigenous leaders will remind the world that indigenous peoples are the best guardians of the forests and key actors in the fight against climate change.
Live streaming on https://www.facebook.com/lamulape/
October 28
11:30-12:30 Peruvian time (UTC-05)
#Guardianesdelbosque #ifnotusthenwho #cumbreamazonica
Followed by an evening of film projections and discussions.
Guest speaker, Jaime Corisepa