We are delighted that Oil Palm Free Islands has been selected by the Socially Relevant Film Festival as a finalist in the shorts category and will be screened in New York on the 16th March at 4pm.
The film explores the indigenous struggle in the Mentawai islands is a 20 year struggle to be heard. We learn through the eyes of Gugen, a future Indigenous leader, as he meets the villagers, shamans, newspaper & radio stations that unify these threatened islands.
The aim of the festival is to bring socially relevant films to a wider audience. They believe that "through raised awareness, expanded knowledge about diverse cultures, and the human condition as a whole, it is possible to create a better world free of violence, hate and crime."
Thank you to all those who contributed to the film, this screening will help us reach new audiences.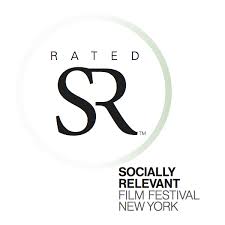 Last year, Our Fight, a Peruvian story was a finalist and we are delighted to see a second selection made from Indonesia.
The film is being screened alongside other shorts focusing on climate change at the Bow Tie Cinema.
You can see the full schedule here: http://www.ratedsrfilms.org/#!2016-schedule-at-a-glance/gr93d
We have some tickets available for friends – so if you are available and would like to attend the screening please email [email protected].
#sociallyrelevant2016