Versión en castellano aquí. Versão em português aqui. Versi bahasa Indonesia di sini.
The Emerging Filmmakers Professional Development Program, is an If Not Us Then Who? mentorship program that features and supports Indigenous storytellers from tropical forest communities who are working with grassroots organisations in their territories. Over the course of one year, each participant will develop a set of professional development goals that we will help to support with training, peer to peer learning and masterclasses. It is expected that each participant will meet deadlines and participate in group or one-on-one calls and remote sessions.
To be eligible, you must be an Indigenous or local community storyteller residing in Brazil, Indonesia, the Amazon region of Bolivia, Colombia, Ecuador, Guyana, French Guiana, Peru, Suriname or Venezuela, or in Mesoamerica (Panama, Costa Rica, Nicaragua, Honduras, El Salvador, Guatemala, Belize, Mexico).  We accept applications from individual filmmakers or collectives.
Questions regarding the application can be sent to [email protected]
Application deadline:
22nd February 2021, midnight PST
How to apply
Apply via the application form.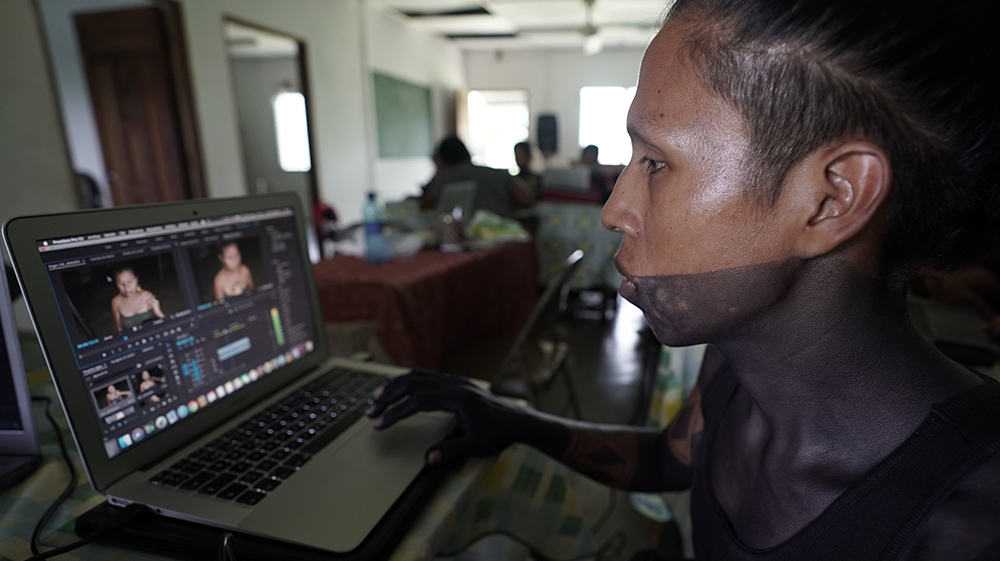 Frequently Asked Questions
What language will the program be delivered in? Is English language a requirement?
Communications and materials will be available in English, Spanish and Portuguese. English language is not a requirement.
Is there an age limit?
There is no age limit to apply. Applicants should be early to mid career filmmakers.
Will the filmmakers travel or will communication take place virtually?
There is no travel required or expected as part of the program, communication will take place virtually.

What is the duration of the program?
The program will last one year, from March 2021 – March 2022.