The trip to Sungai Utik in 2013 impacted the early team members of If Not Us Then Who? As a later addition to the team words like 'longhouse', 'jungle beer' and 'Apai Janggut' were used a lot and when Hope was released in December 2015 I was able to relate and understand how special the Sungai Utik community is – at least in 2 dimensions.
Following the Indonesian Indigenous Peoples Conference in March 2017 I jumped at the opportunity to join Mina Setra and fellow AMAN friends to Sungai Utik.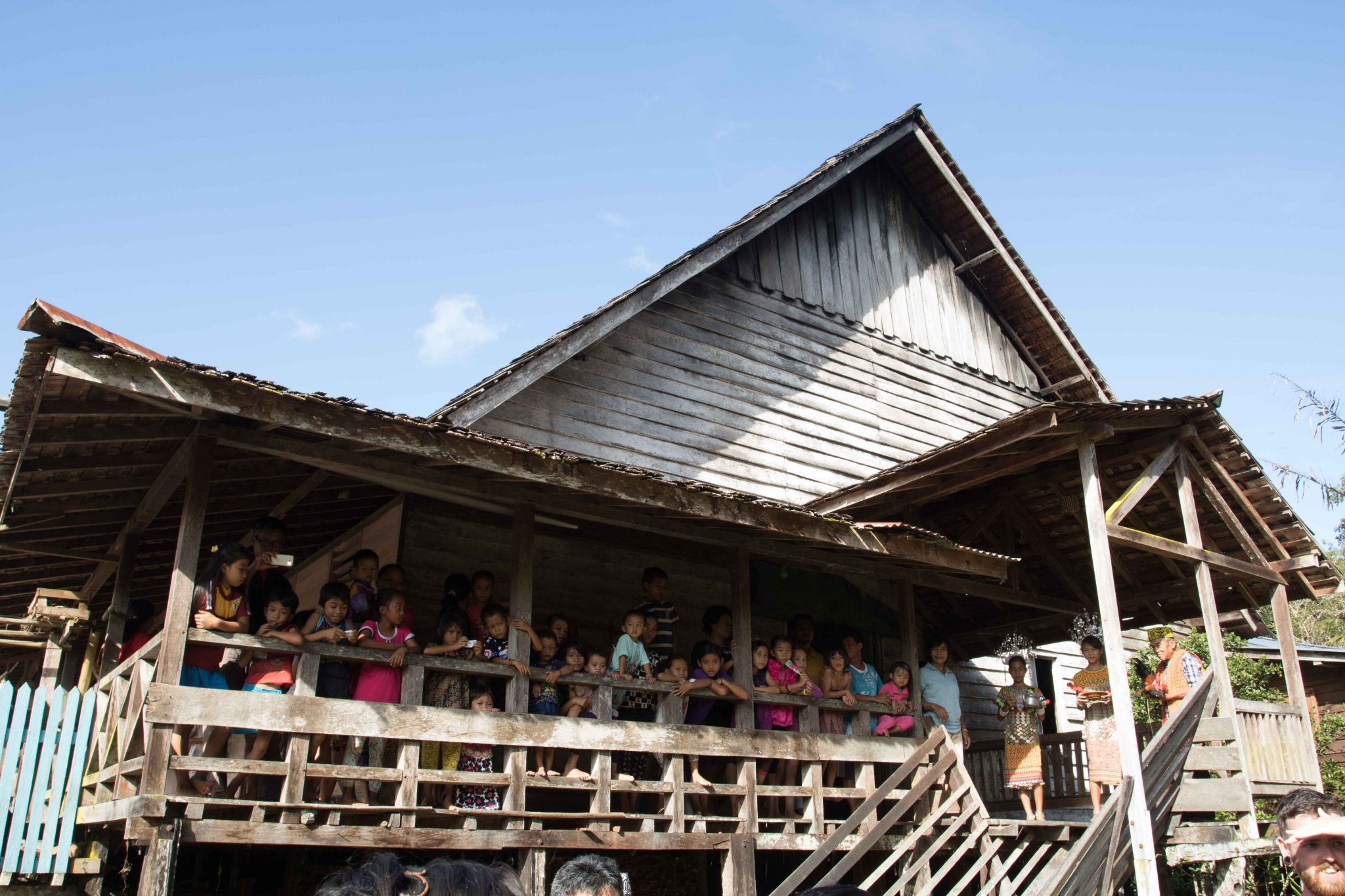 You get a sense of scale of the longhouse from the drone footage but it was much more impressive in 3 dimensions – it just goes on and on! 26 biliks or rooms next to each other. I stayed with Mama Jessie in bilik 16. We were warmly welcomed by the community and with the imminent expectation of Candido Mezua's arrival, indigenous leader from Panama, a pig was slaughtered in his honour and preparations were made for a formal welcome ceremony. 
Apai Janggut donned his ceremonial waistcoat and the youth lined up in ceremonial clothing and led the way to the far end of the longhouse. The procession was led metaphorically upstream by a rhythmic dance from the boys and girls. Bad spirits were chased away before we formally entered the longhouse. Raymondus Remang, village leader, made a speech inviting us into the community and over rice wine (arak) and food we introduced ourselves. 
Solar power recently arrived at Sungai Utik through a partnership with Greenpeace and AMAN, so now the ruai (the communal area) is lit throughout the night. Generators supplied power to separate biliks for personal use.
Reading Dayak Dreams during my stay I visualised even greater longhouses from bygone times, dimly lit and more than 20 feet off the ground to keep away from enemies. Few longhouses remain today and vast palm oil plantations encroach on community land.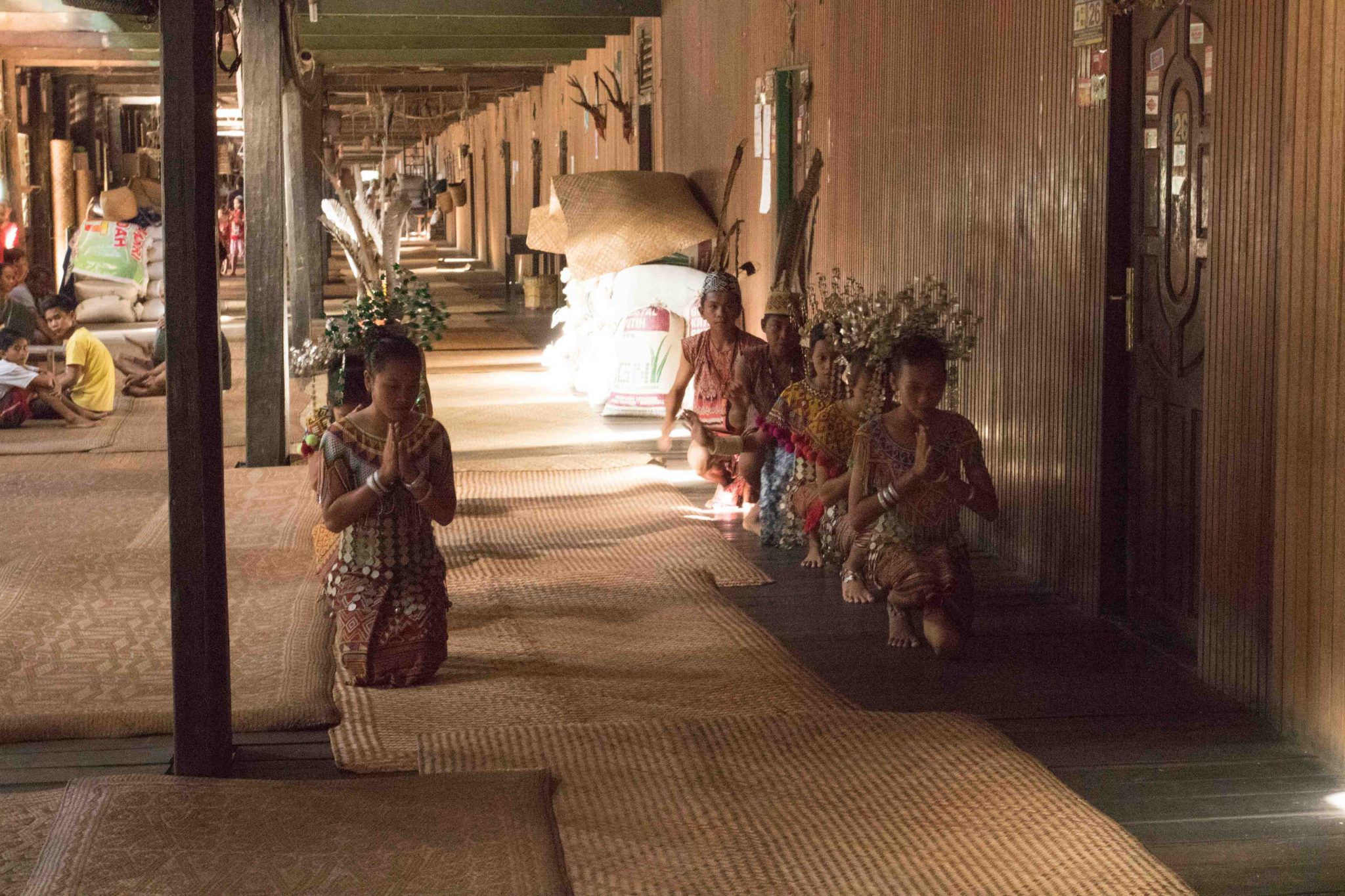 The following day we took a trip to the cabin – 2 hours walk from the community or 4 hours upstream by boat. We were blessed with rain the night before so the river ran a little higher to speed our journey. At intervals community members would run up the bank and collect ferns or other food for our dinner that night. The cabin is situated on the river and is the location where AMAN youth stay as part of their 1 month leadership training period. Peaceful sounds of nearby birds were only interrupted by the snores of those who had had a little too much arak.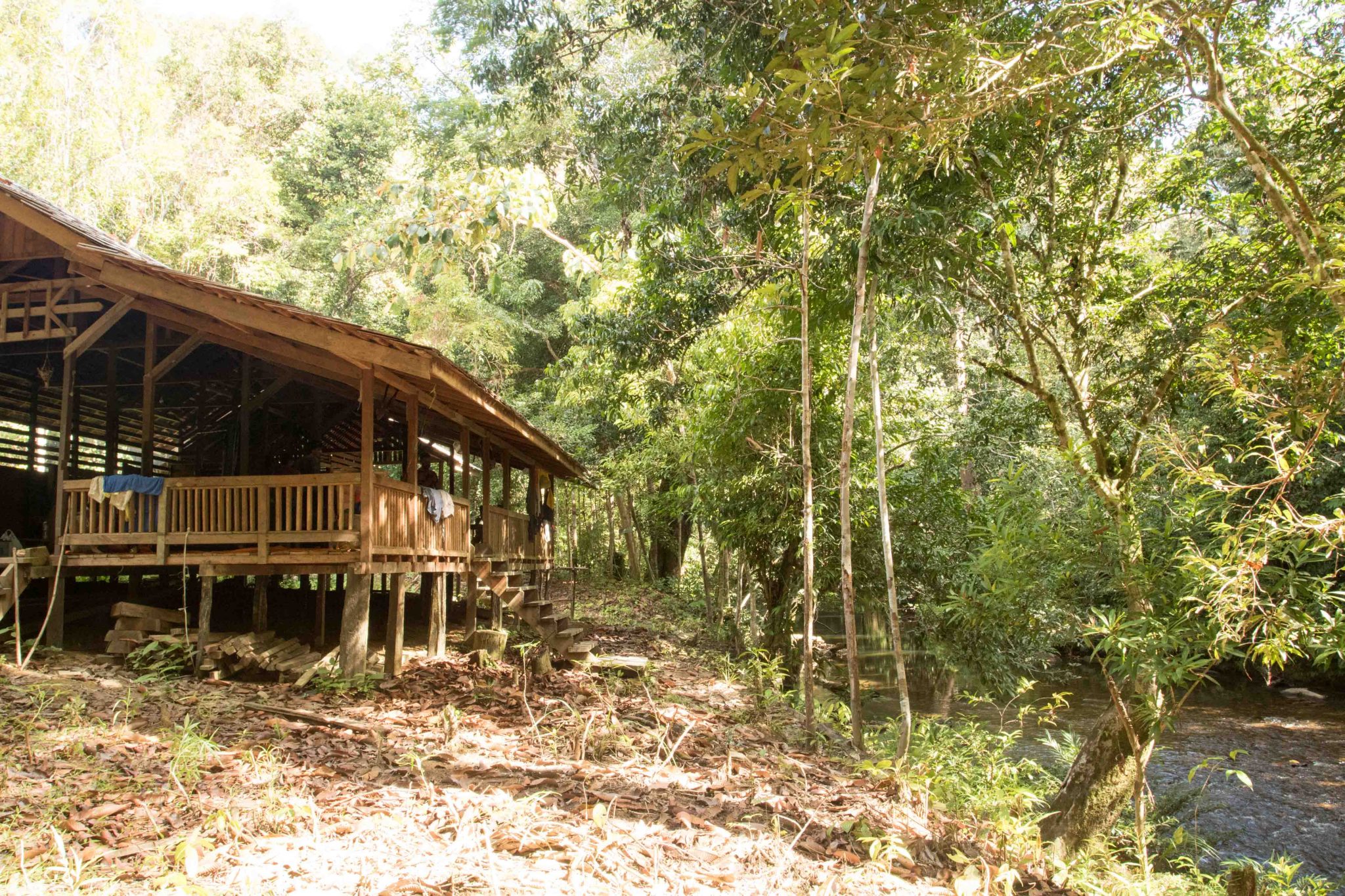 We were lucky enough to coincide wth one of Rahung Nasution's visits to Sungai Utik. Rahung documents traditional tattooing and cooking across Indonesia, he fuses his knowledge into his own culinary creations. We were treated to fern cooked in bamboo with citrus fruits and homemade blood sausage from the recently slaughtered pig.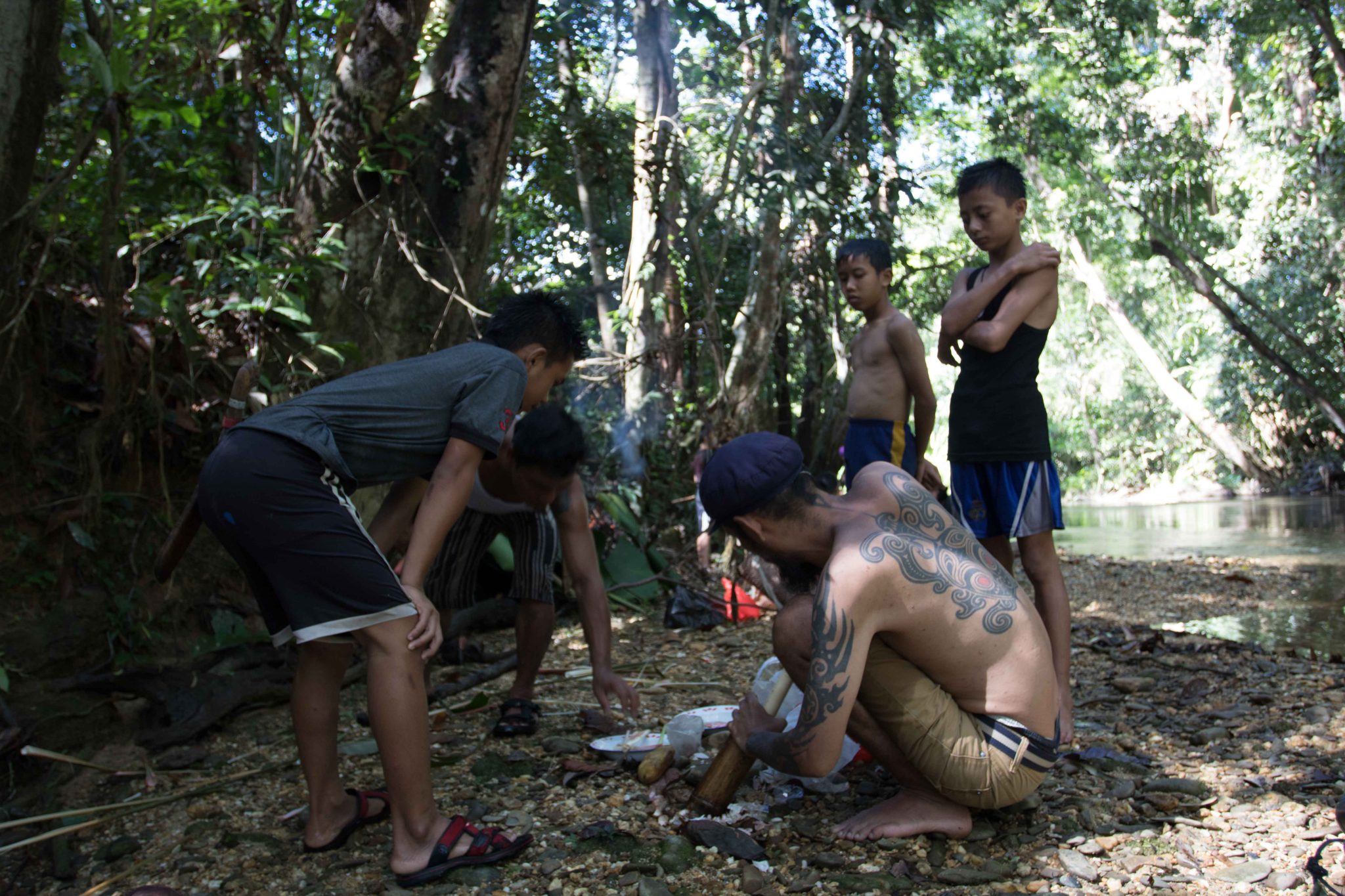 On return to the longhouse, I was able to screen some of the If Not Us Then Who? movies. Cheers and smiles went up when familiar faces turned up in their own film, Hope but they were more curious to see what was going on in other communities across Indonesia. Showing the contrast between their successful situation and what is going on in Semunying 400 kilometres away, highlighted the uniqueness of their community and why they needed to continue to protect their way of life. Mina Setra, AMAN Deputy, talked about how their story and their film had been shown around the world to give fighting indigenous communities hope but also to demonstrate to people that live far away or in cities that communities like Sungai Utik offer sensible solutions to global climate issues.