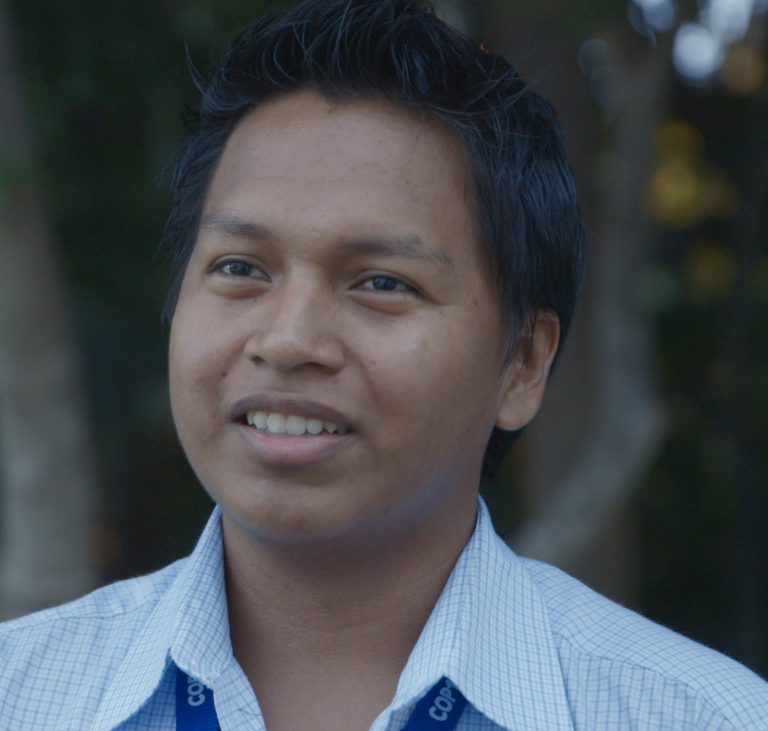 Carlos Doviaza
Panama
Specialist in community forest monitoring, Carlos works for the strengthening of indigenous rights in the context of REDD+ in Panama for COONAPIP (National Coordinating Body of Indigenous Peoples in Panama). 
Since I was very young I looked for or imagined a way to show the world how wonderful it is to live in an indigenous community (El salto, Río Chucunaque); surrounded by forest, pure air, how fun it is to have a river where you can wash, and much more.  I daydreamed about what it would be to have a video camera and to be able to capture it all. Having this thought in my mind, I was given the opportunity as Mapping Coordinator for the National Coordinating Body of Indigenous Peoples in Panama (COONAPIP), with computer technician training and some workshops in cartography, I have begun to develop training presentations and workshops with indigenous communities about mapping and the use of technologies such as drones, among others. I am proud to have to teach the little knowledge that I have gained to new indigenous technicians interested in protecting their forests and territories and even more if they are youth, as they are the future and the successors of the current leaders. 
I have photos, videos and interviews from all the tours that we have had the opportunity to make, to make a great presentation of what we as indigenous peoples have done. 
"It is wrong to think that the forests or rainforests are just full of bugs and are worthless, they are full of life, we are part of it, mother earth, if you damage her, she will damage us."