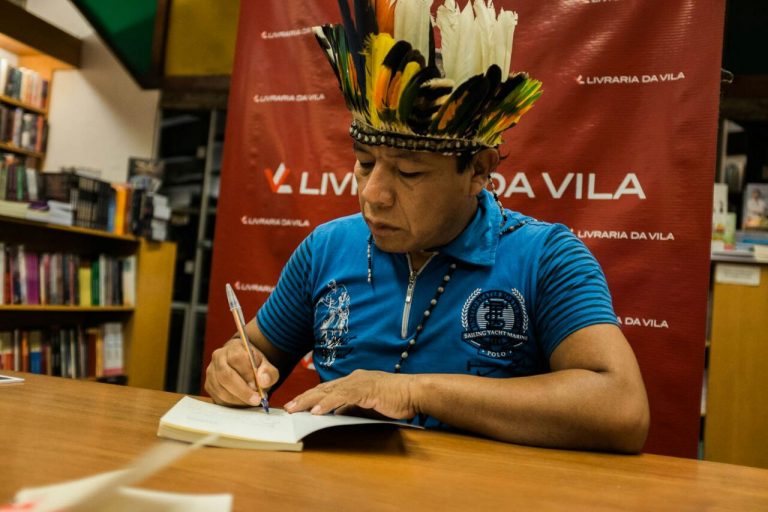 Timoteo Popygua
Brazil
Coordinator of the Guarani Yvyrupa Commission, writer and leader of the Guarani Takuari Village, Vale do Beira, São Paulo, Brasil.
My work for our traditional territorial rights, which cover six states of South and Southeast Brazil, demands the original right of our Mbya Guarani peoples, to fight for the most precious LIFE, and to guarantee the future of our children. The secure right of origin.
His book Just One Earth tells of his learning and thoughts on travels through the Atlantic forest of South America, together with his people Nhande'i va'e, also known as Guarani Mbya.